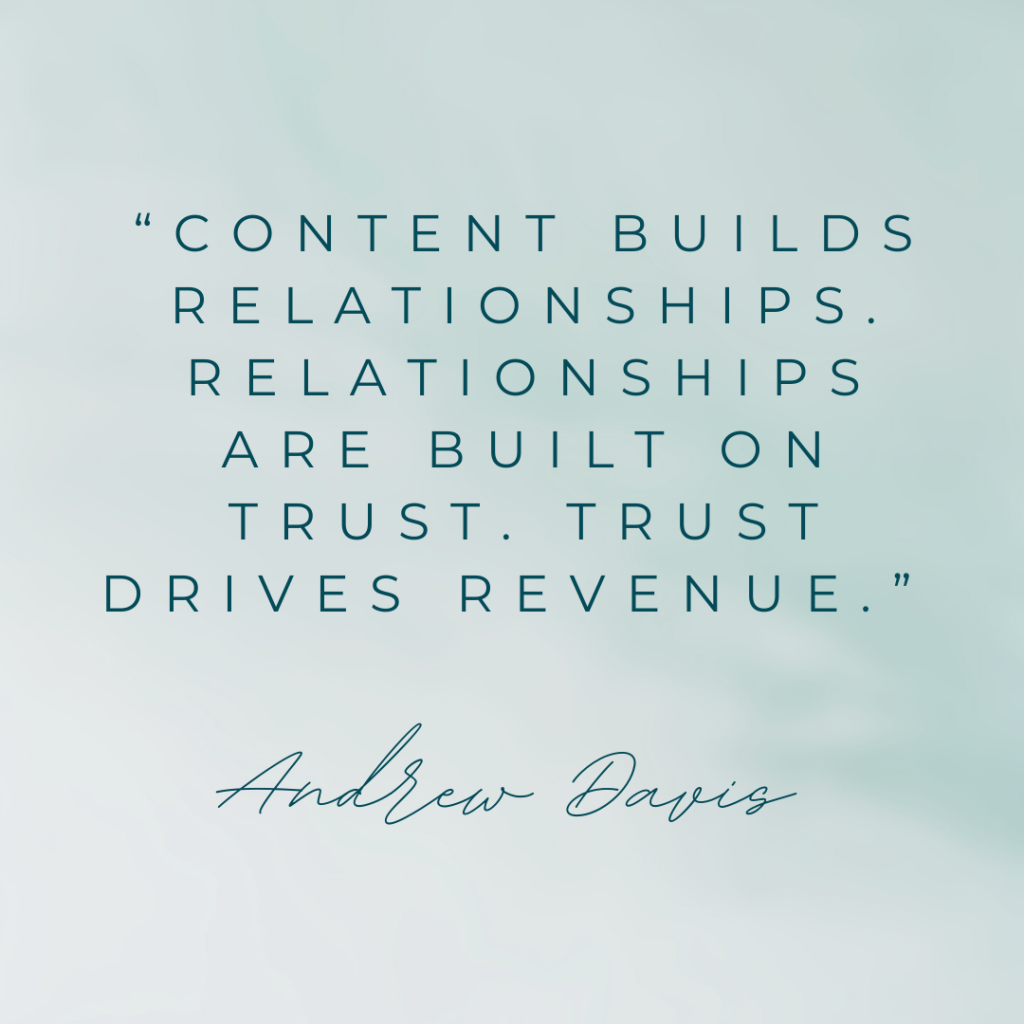 If you are using a content marketing strategy and creating content for your business, you want to get the most reach possible. Blogs, videos, podcasts, etc are meant to increase visibility and grow the know like and trust factor with your potential clients. So, the goal is to get your content in front of as many people who are interested as possible. SEO, social media sharing, email, paid placement and pay per click are just some of the ways you might be distributing your content. Is Pinterest one of your distribution channels? If not, you are missing out! Today I want to share a few reasons why Pinterest might be the key ingredient to amplifying the visibility and reach of each piece of content you create.
What Can Pinterest Do For Your Business?
As you have heard me say before, Pinterest is a search engine and not social media. It is a place to share your content that the Pitnerest user is searching for and in return drives traffic to your website. The main goal of being on the Pinterest platform is to grow traffic to your site. If you are creating content and want people to view it, Pinterest is a key tool to add to your content marketing strategy.
"When it comes to traffic…Facebook marketing is like betting on a horse race and Pinterest is like a high performing 401K. It may take a while but it's a better investment in the long run." Jeff Sieh, Head Beard, Manly Pinterest Tips.
How To Think About Pinterest
Pinterest is truly an introverts network. You simply add your content, keyword your descriptions and allow the Pitnerest algorithm to do its job. No real engagement is needed, no showing your life, just content that the Pinterest user is searching for to inspire and/or solve a problem.
Pinterest is more like Google than other social media platforms in that SEO is vital and it can take time to see results from your efforts. This second part is where people get discouraged. If you have "tried" Pinterest and after a couple of months you did not see any meaningful traffic you might think the platform is not for you. Due to the way that
traffic builds as Pins are added and saved across the platform, it can take a while to see results from the content you save. The payoff is in the longevity of your presence on Pinterest. Pins have a super long life in comparison to other social media platforms. The half-life of a Pin is 3.5 months. In comparison the half-life of a Facebook post is 30 MINUTES. That means a Pin will give you traffic and distribution-building engagement for 521K% longer than your average Facebook post.
If this all sounds amazing and you want to get started on Pinterest I would recommend grabbing our Pinterest Marketing Blueprint to learn about how to get your Pinterest account off the ground! Alternatively, if you are reading this and thinking, "I don't have a content marketing OR Pinterest strategy!" We can help! Learn more about our done for you services , VIP days and free webinars. Let's get started driving potential clients to your website.