I was thrilled to be coached by Sales Maven, Nikki Rausch on her podcast. We talked about selling the complete solution to better serve your clients. I always walk away from my chats with Nikki feeling inspired and uplifted, I recommend ALL the episodes of her podcast. Click the image below to listen. To learn more about our Pinterest marketing services, contact us today.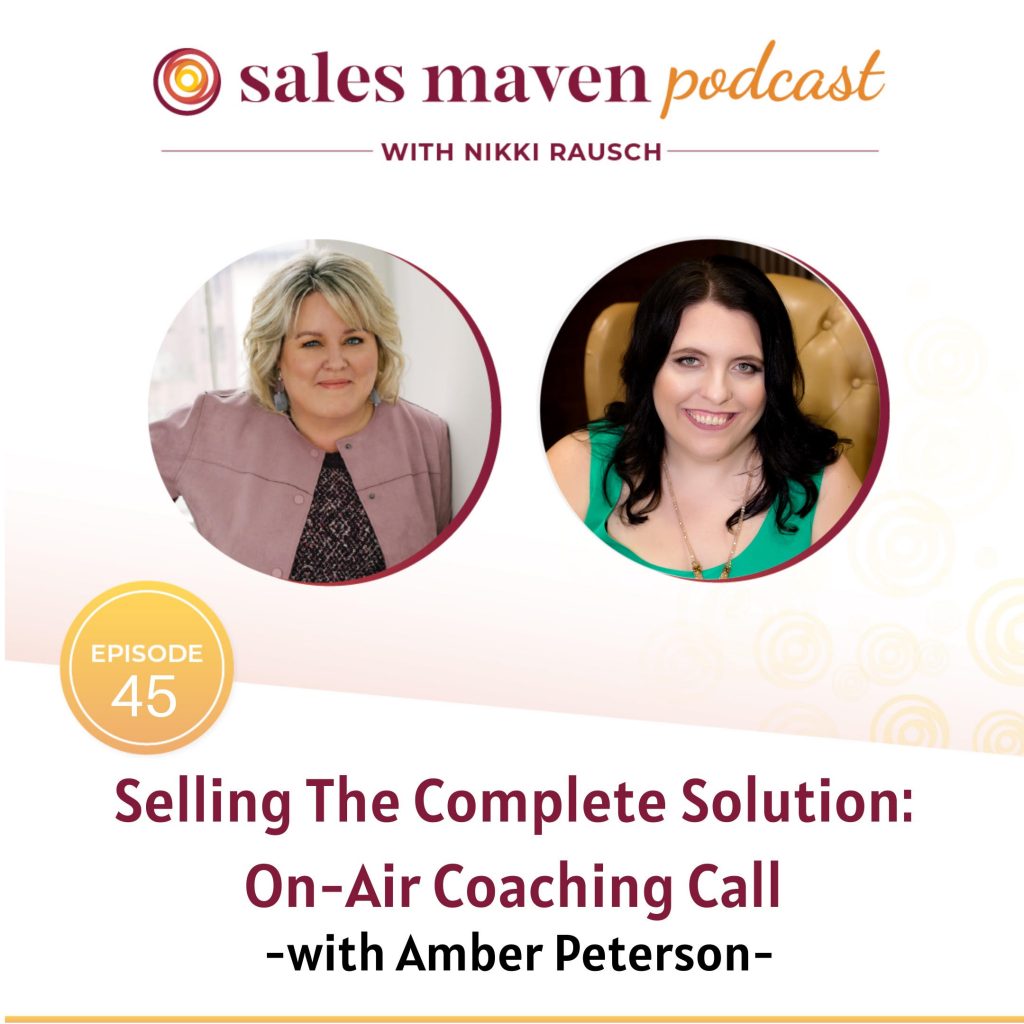 Notes from the show:
"People that are coming to you want you to be the expert; they want you to recommend what they need to get the results they want." Today, Nikki's guest is Amber Peterson, Founder and CEO of Pinwheel Strategic Marketing and a Sales Maven Society member. Amber needs Nikki's support around selling her clients the whole scope around their Pinterest funnel, not just her services on Pinterest and more on this episode of the Sales Maven podcast.
Listen as Nikki gives her insights and suggestions to Amber on how to frame her offers, so she starts with the top package and works her way down, always keeping her client's needs at the forefront. Nikki believes that if you start at the lowest package, the client thinks you recommend it because it's the first one you brought to their attention. Remember, you are the expert, and they will take their cues from you, don't sell from someone else's wallet.
Amber shares that her favorite thing about being in the Sales Maven Society is how the community responds to her questions. She believes that the community is really collaborative, and it's a nice place to be and to share ideas and get ideas. Are you ready to be part of a powerhouse of brilliant minds?
If you find value in this podcast and want to ignite your sales, Nikki invites you to join the Sales Maven Society. This is an opportunity for you and Nikki to work together, you bring your questions, concerns, and sales issues, and she provides answers and guidance to boost your confidence. Join by going to www.salesmavensociety.com, click add to cart, and then checkout and use coupon code: 27trial to get your first month for only $27.00!